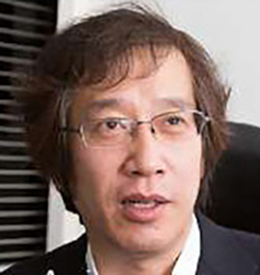 Itsuo Asai M.D. Chairperson of the Board of Directors at Heart Clinic Medical Corporation
Dr. Itsuo Asai is a psychiatrist, and the chairman of the board of directors at Heart Clinic Medical Corporation in Japan. In addition, he serves as a board member for several professional organizations including the World Association of Cultural Psychiatry (WACP), the Pacific Rim College of Psychiatrists (PRCP) and the Japanese Society of Transcultural Psychiatry (JSTP). He has been appointed as the grand chairman of the WACP and PRCP joint congress 2025 Tokyo.

Dr. Asai's expertise extends to education, research, and quality control processes, and he has been involved in numerous international research projects on alcoholism and other psychiatric disorders. He has published several books and articles on various mental health issues such as MDD, Tourette Syndrome and Adjustment Disorder. His present research interests are in the area of neurodiversity, Tourette Syndrome and AI in psychiatry.

He has also organized several conferences for psychiatrists in Kanagawa prefecture and served as the managing advisor for the secretariat of an educational program aimed at solving transcultural problems.

Dr. Asai earned BA from Tokyo University in the Department of Literature, Japanese literature, and MD from Chiba University in the Department of Medicine.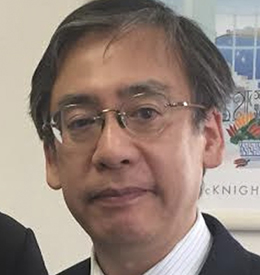 Atsusih Kashiwa M.D., Ph.D. Director of Heart Clinic Yokohama
Atsushi Kashiwa is a Japanese psychiatrist and the director of Heart Clinic Yokohama. In March 1988, he graduated from the University of Tokyo, Faculty of Medicine. In April 2009, he assumed the position of director at Heart Clinic Yokohama.

Dr. Kashiwa specializes in diagnosing adult neurodevelopmental disorders and is associated with various institutions. He serves as a visiting professor at Showa University School of Medicine and holds teaching positions at Tokyo Medical and Dental University and Aoyama Gakuin University. Additionally, he works as a physician for mental health consultations in Bunkyo Ward, Tokyo.

Dr. Kashiwa actively participates in several professional societies and organizations related to his field. He serves as a council member for the Adult Neurodevelopmental Disorder Support Society and will act as the chairperson for their 10th annual meeting scheduled for October 21-22, 2023. He is also a president of the Japanese Clinical Society of Adult Neurodevelopmental Disorders and served as the chairperson for their inaugural meeting. Furthermore, he is a council member of the Japanese Society of Biological Psychiatry.

Atsushi Kashiwa has made significant contributions to the field of psychiatry, particularly in the diagnosis and treatment of adult neurodevelopmental disorders. His involvement in academia, teaching positions, and leadership roles in professional societies showcase his commitment to advancing the understanding and support for these conditions.



Masaaki Higuchi M.D. Director of Heart Clinic Machida
Dr. Masaaki Higuchi is a dedicated psychiatrist with a wealth of experience in clinical psychiatry. He graduated from Mie University School of Medicine. In the early years of his career, he pursued further training in psychiatry at Tokyo Metropolitan Matsuzawa Hospital, gaining valuable insights into the field.

Throughout his career, Dr. Higuchi has held several important roles in renowned medical institutions. He served as a psychiatrist at Suzuka Sakura Hospital in 2003 and later assumed the position of Chief Physician of the Psychiatric and Psychotherapy Department at Yamamoto General Hospital in 2006. Demonstrating his leadership and expertise in the field, he became the Director of Heart Clinic Machida in 2012.

Dr. Higuchi possesses a wide range of specializations and extensive clinical expertise in addressing a variety of mental health conditions. His profound knowledge extends to areas such as mood disorders, schizophrenia, dementia, and anxiety disorders.

As an active member of the medical community, Dr. Higuchi is affiliated with the esteemed Japanese Society of Psychiatry and Neurology. Through his involvement in professional organizations, he stays abreast of the latest advancements and contributes to the ongoing development of the field.



Dr. Hiroshi Onose M.D. Director of the Heart Clinic Odawara
Dr. Hiroshi Onose, a highly skilled psychiatrist, graduated from the Medical School of Yamanashi University (formerly Yamanashi Medical University) in March 1987. With a career spanning over 20 years, he has accumulated extensive experience in the field of psychiatry.

Throughout his professional journey, Dr. Onose has held various significant positions. He began as a resident physician in Yamanashi University's Department of Psychiatry in April 1989 and subsequently served as a medical staff member at Kyosei Hospital, Nanzan-Kai Medical Corporation, starting in November 1990. In June 1997, he joined Eiseikai Medical Corporation's Eisei Hospital as a medical staff member. Driven by his passion for providing exceptional care, Dr. Onose joined the Heart Clinic in September 2005.

Recognizing the importance of comprehensive treatment, Dr. Onose assumed the role of director at Heart Clinic Day Care in June 2007. This extension of his services allows individuals to receive ongoing support and care outside traditional clinic settings. In April 2011, he further expanded his contributions by becoming the director of Heart Clinic Odawara, reinforcing his commitment to serving the community.

Dr. Hiroshi Onose's vast clinical experience, combined with his dedication to evidence-based approaches, enables him to provide holistic and personalized care to his patients.